PRINOTH snow groomers and tracked utility vehicles are well known all over the world thanks to their excellent working performance, cost-effectiveness, efficiency and strong design.
From the very beginning, PRINOTH has been a synonym for snow groomers of only the highest quality. The product portfolio was diversified in 2009 with the acquisition of Camoplast, a Canadian tracked utility vehicle manufacturer. Since then, PRINOTH has the world's most extensive range of snow cats as well as tracked utility vehicles. By means of a strategic alliance with a German forestry machinery manufacturer, AHWI, the PRINOTH group has extended its activities to a third sphere of activity in 2011. In addition to the snow grooming and tracked utility vehicles sector, PRINOTH is now also active in vegetation management and, besides the economically efficient working of forestry and agricultural land, is looking towards the global proliferation in biomass fuels.
---
Snow Groomers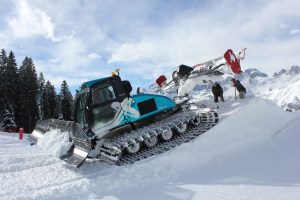 The perfect slope. Innovative technology and pioneering design characterize the snow groomers, which are able to cope with world demands. To make snow grooming as efficient as possible, PRINOTH relies on resource-efficient use of its snow groomers. In conjunction with specialized training for operators, the ideal combination is provided in order to use the vehicles efficiently and to achieve the maximum result –  and of course the perfect slope.
---
Tracked Utility Vehicles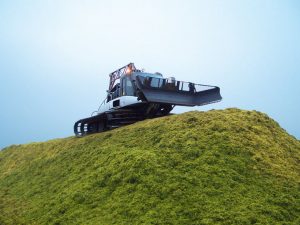 Whether mud, gravel or snow. PRINOTH tracked utility vehicles are reliable tools for extreme use in extreme environments. Thanks to their huge payload, the vehicles can be equipped with specialized attachments of all kinds and are thus suitable for all construction and drilling operations, for pipeline construction, but also for erecting and maintaining power lines. In short, they offer a wide variety of applications for year-round use in harsh conditions. PRINOTH's tracked utility vehicles exert very little pressure on the ground, which is why they can also be used in places where other wheeled vehicles would quickly get stuck. In addition, the vehicles are used to transport personnel, tools and other heavy equipment.
---
Competent Partner
Whether it is a snow groomer or a tracked carrier, all equipment is oriented toward practical everyday needs, and through individual configuration, the most varied of requirements from the international clientele can be fulfilled. PRINOTH views itself as a competent partner for which top service and close customer relations are the highest priority.